PROS
Euphoric sense of Wellbeing
Promotes Tranquility and Calmness
Promotes healthier sleeping cycles
May help in relieving pain
Convenient on the go solution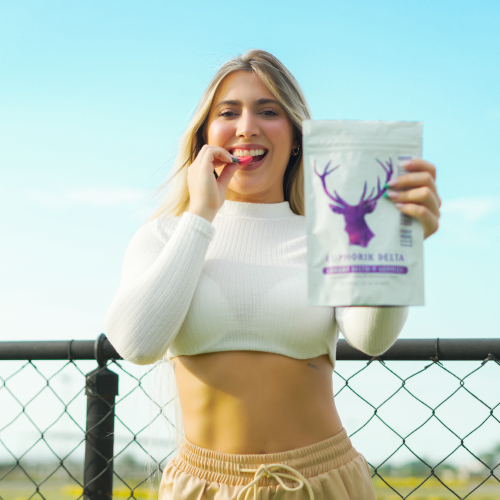 STRESS RELIEF IN YOUR POCKET
Ready to elevate your relaxation game? Euphorik Delta is here to help! Our THC-infused gummies are packed with clinically dosed Delta-9 THC and CBD, and are designed to provide a convenient and effective way to enjoy the effects of Delta-9 THC on the go.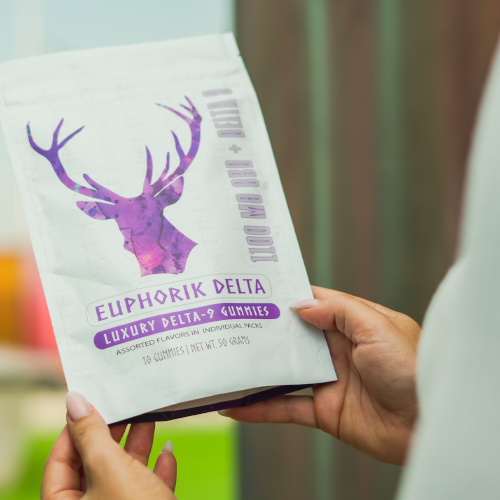 YOUR EUPHORIC JOURNEY
Most users experience the effects of Euphorik Delta within 30 minutes of consumption, and common feelings include calmness and a relaxed mind and body. Just pop a gummy or two, sit back, and let Euphorik Delta transport you to a state of bliss.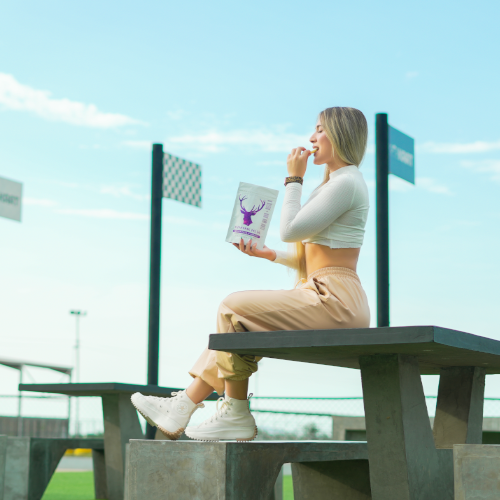 LIFE WITH EUPHORIK DELTA
"While THC is a psychoactive compound that is illegal in many parts of the world, Euphorik Delta is completely legal thanks to the 2018 Hemp Farm Bill. This means that you can enjoy the relaxation and euphoria of Delta-9 THC without worrying about breaking the law. When used responsibly, Euphorik Delta is the perfect companion for stress-free relaxation and enjoyment. Don't wait any longer - elevate your relaxation game with Euphorik Delta!
FREQUENTLY ASKED QUESTIONS

Refuel's Hemp Derived THC products are legal in all 50 states under the 2018 Farm Bill because they are derived from 100% legal hemp, and contain a "delta-9 tetrahydrocannabinol concentration of not more than 0.3% on a dry weight basis.
DRAGON BERRY
RAINBOW CANDY
MELON ICE
BLACKBERRY ICE
Each gummy contains 100 mg CBD + 10 mg Delta-9
Each Gummy is individually wrapped
Contains assorted flavors.

We are a small business, which means we care about our customers. If you are not fully satisfied with the products capabilities, then we will offer a full refund.