PROS
Euphoric sense of Wellbeing
Promotes Tranquility and Calmness
Promotes healthier sleeping cycles
May help in relieving pain
Convenient on the go solution
CONS
Doesn't come with a winning Powerball Ticket
Won't give you sexy abs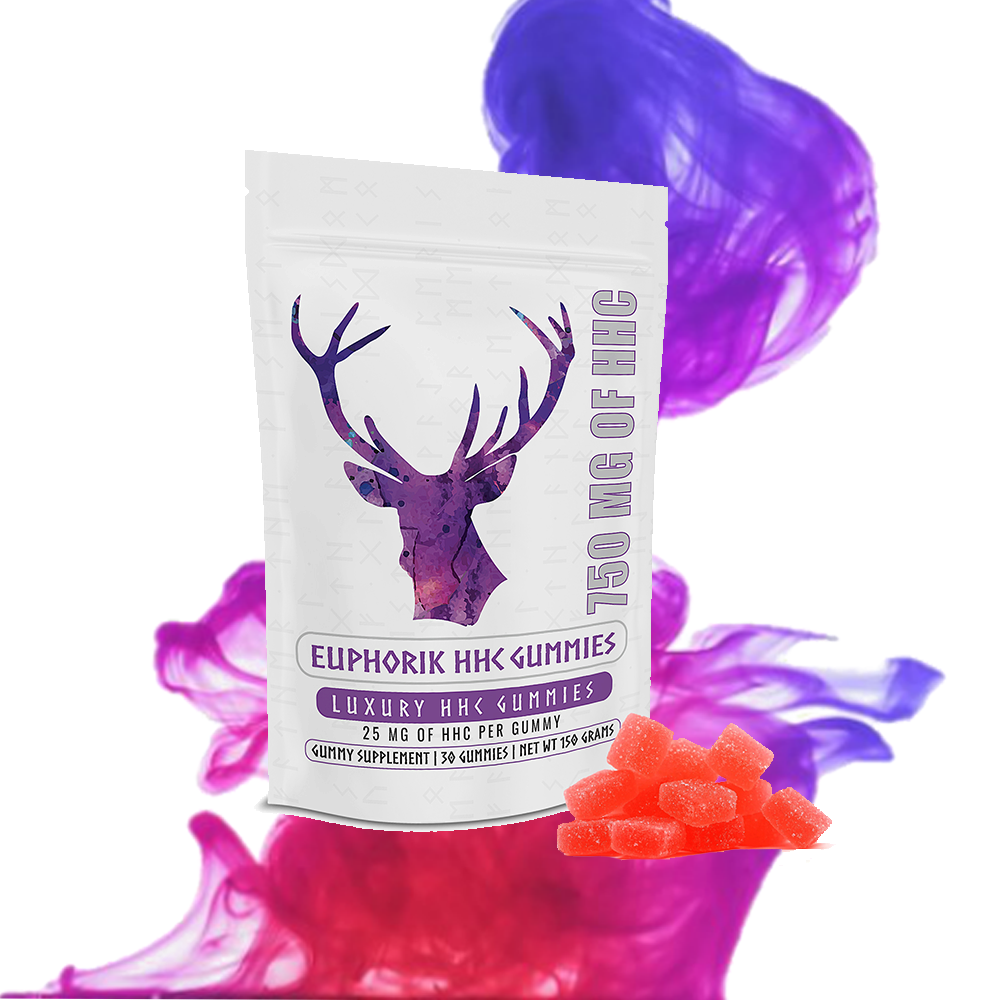 SIMPLE FORMULA FOR A DIRECT RESULT
Tossing and turning due to stress can mess up the quality of your day or night. Fortunately we have created a simple yet extremely effective gummy, with clinically dosed amounts of HHC to provide you with the relief you desire.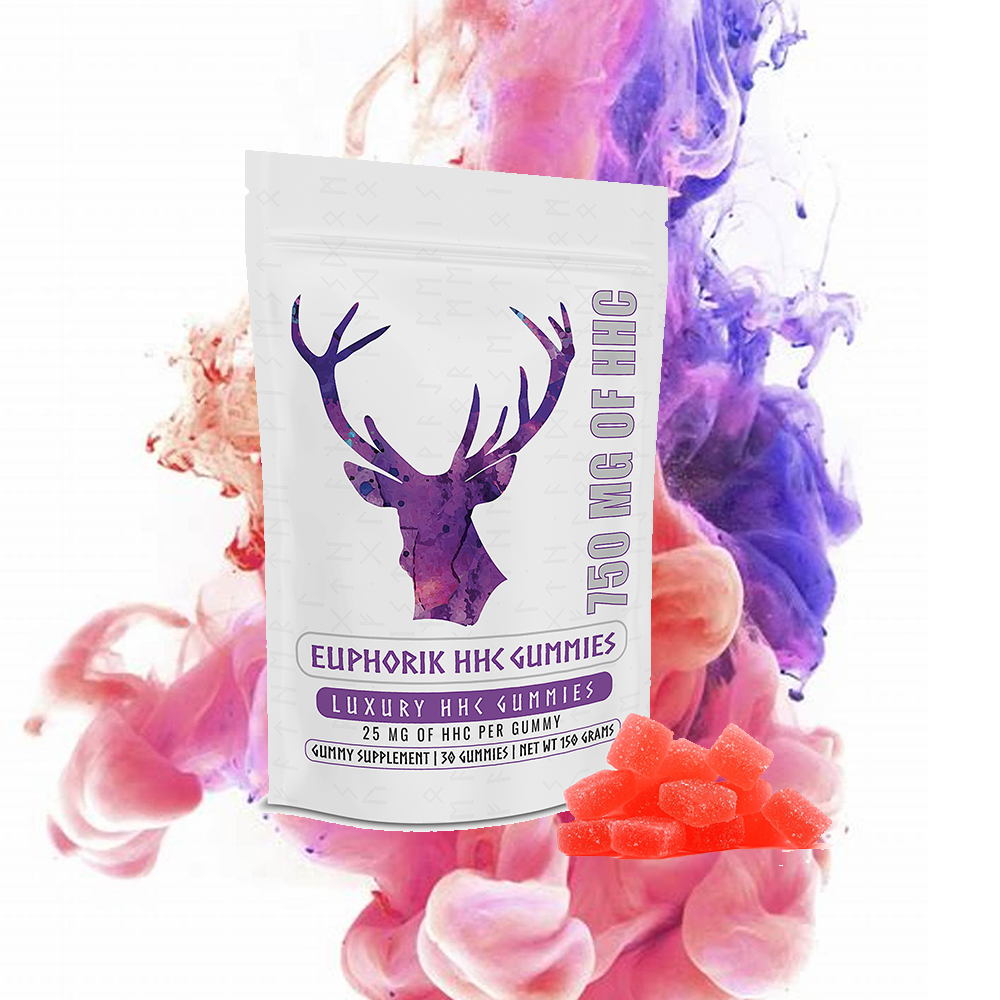 EXPERIENCING THE EFFECTS OF HHC
Everyone's experience is unique and based upon different factors. We do find most users will experience effects within 30 mins of consumption. Feelings of calmness and a relaxed mind and body are common, and to be expected. 25 MG of HHC per gummy provides a powerful and effective result. Therefore, we do not recommend extreme sports such as BMX, Parkour, In-line roller-skating or any use of motorized vehicles.
WE KNOW YOU'LL LIKE IT
Life is stressful, and we want to solve that for you. You deserve to have the convenience of stress relief and relaxation. With Euphorik HHC Gummies you can. We look forward to accompanying you on your journey through life and helping you conquer Bull Sh@t.
FREQUENTLY ASKED QUESTIONS

HHC stands for hexahydrocannabinol. It is a hydrogenated form of THC and can be found naturally in Hemp plants.
Contains 30 Servings
Each Gummy Contains 25 MG of HHC
Comes in resealable packaging

We are a small business, which means we care about our customers. If you are not fully satisfied with the products capabilities, then we will offer a full refund.