PROS
Euphoric sense of Wellbeing
Promotes Tranquility and Calmness
Promotes healthier sleeping cycles
May help in relieving pain
Convenient on the go solution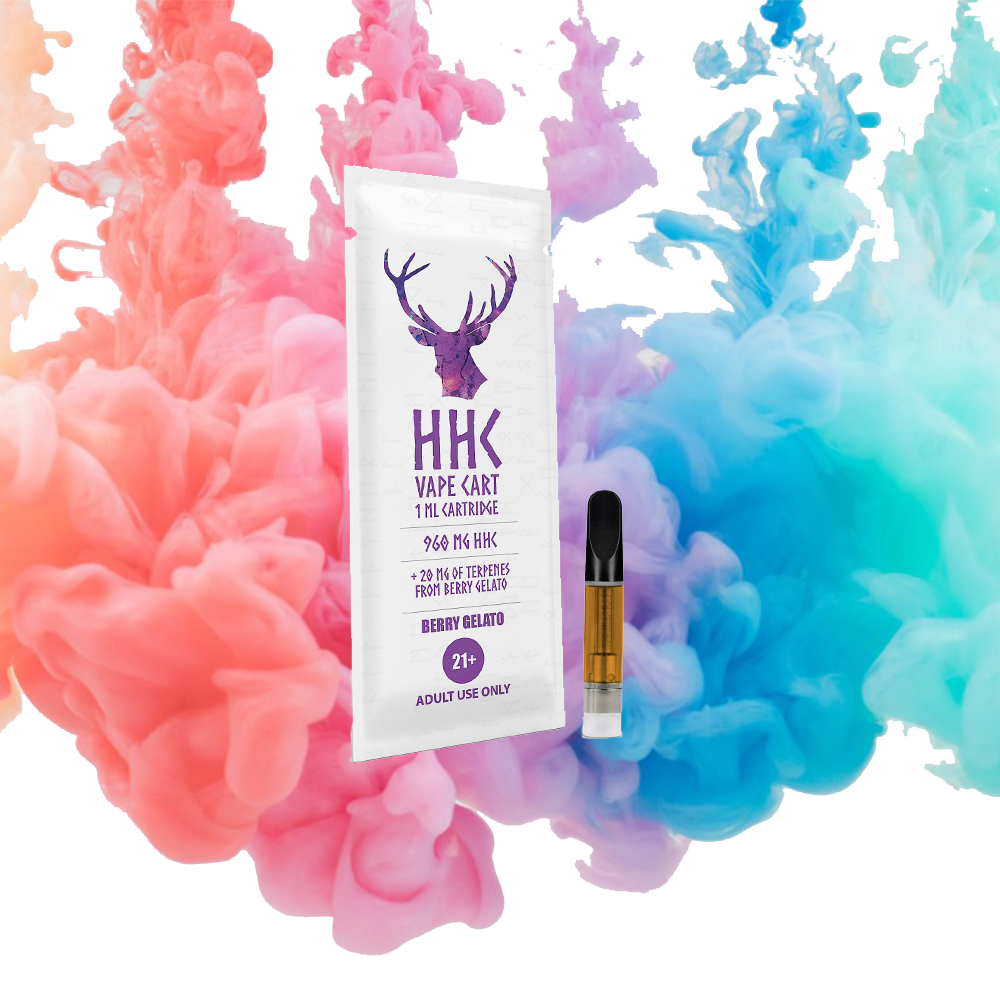 ON THE GO RELAXATION
You never know when you'll encounter a stressful environment or need to relieve aches and pains. That is why we created an on-the-go solution for you with our HHC Vape Carts. Transport yourself into pure bliss in a fraction of the time with our generously dosed HHC solution.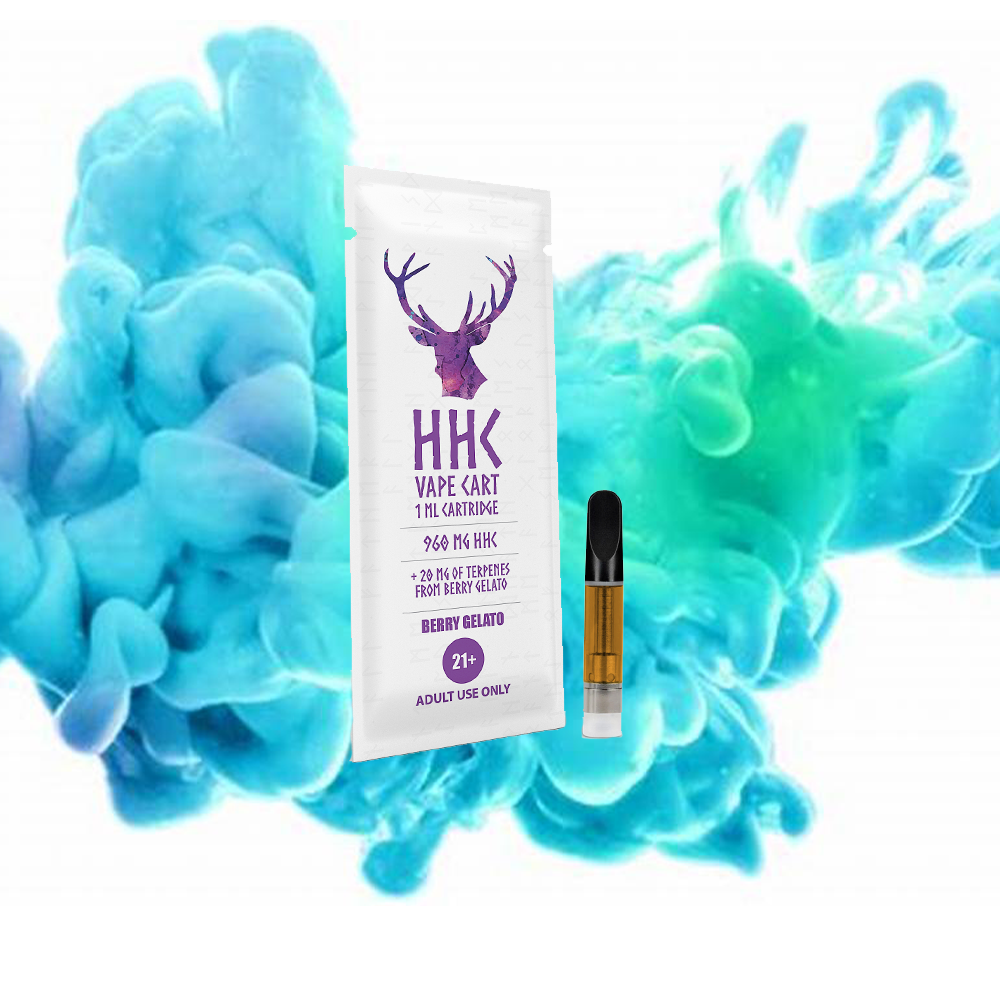 YOUR HHC JOURNEY
Everyone's experience is unique and based upon different factors. We do find most users will experience effects within 5 mins of consumption. Feelings of calmness and a relaxed mind and body are common, and to be expected. We used effective dosing when we made these for you, so don't drive your car or operate spacecraft like the Millenium Falcon while enjoying our product.
LIFE WITH HHC VAPE CARTS
Life is stressful, and we want to solve that for you. You deserve to have the convenience of stress relief and relaxation on the go, and with HHC Vape Carts you can. We look forward to accompanying you on your journey through life and helping you conquer Bull Sh@t.
FREQUENTLY ASKED QUESTIONS

HHC stands for hexahydrocannabinol. It is a hydrogenated form of THC and can be found naturally in Hemp plants.
ENERGY BLEND
RELAX BLEND
STRAWBERRY COUGH
BERRY GELATO
GRAPE APE
1 ML CARTRIDGE
960 MG of HCC
20 MG of Terpenes
Battery Not Included

We are a small business, which means we care about our customers. If you are not fully satisfied with the products capabilities, then we will offer a full refund.