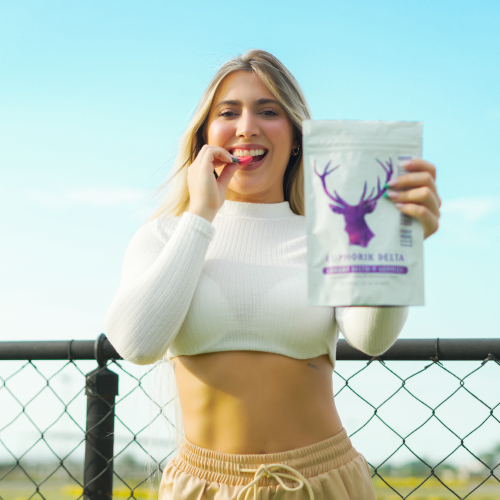 100 MG of CBD + 10 MG of DELTA-9 per gummie
Our Premium Euphoric Delta products contains the highest quality ingredients on the market available to ensure you get the most euphoric experience possible. Each Gummy contains 100 mg of CBD and 10 MG of Hemp Derived Delta 9, making these Euphoric Delta gummies legal in all 50 states in the U.S.A. We also took the liberty of wrapping all of your Euphoric Delta gummies individually so you can take them on the go! Quality is our first focus at Refuel CBD which is why we test every batch of our products to ensure you get the best product on the market.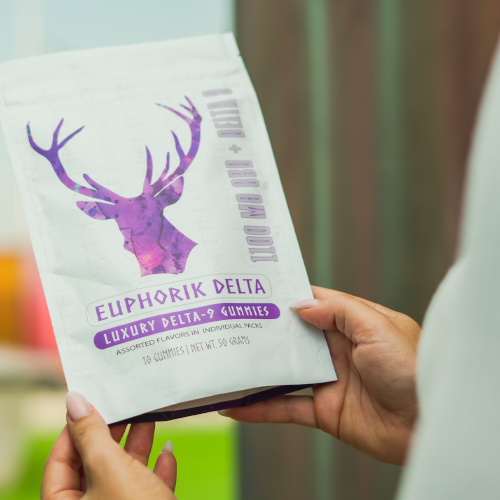 Legal Euphoric Delta 9 from Hemp
These legal Delta-9 gummies are designed to give you a relaxing euphoric experience that only the combo of Full Spectrum CBD and hemp derived delta 9 can provide. Refuel CBD chooses to only work with American Companies to ensure high quality product manufacturing and home grown jobs. Each batch we receive comes with an official COA to ensure you know exactly what you are getting from Refuel CBD.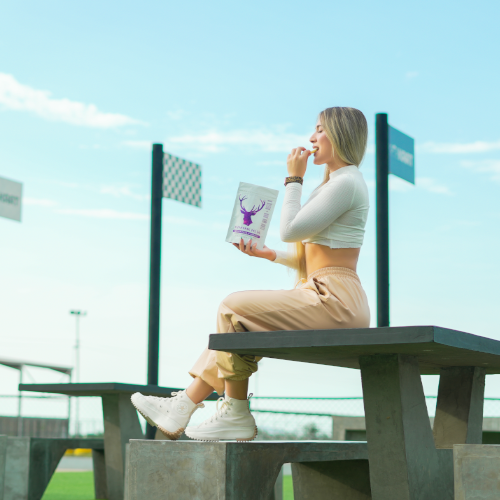 Discreet and Legal in the USA
We are thrilled to provide you with the best products on the market and deliver them with lightning fast shipping. If you order before 2pm Monday through Friday your order will be shipped out the same day! We carefully package your CBD gummies in our Las Vegas warehouse so that they get to you fully protected and arriving safely at your desired location. We look forward to serving you and all of your CBD and hemp derived delta-9 needs at Refuel CBD. We fully back a 30 day money back guarantee If you are not fully satisfied.
Frequently Asked Questions
Does Delta 9 get you high?
Hemp-derived Delta-9 THC has the potential to be psychoactive. Many enthusiasts have described hemp-derived Delta-9 as bringing on feelings of euphoria, relaxation, creativity, giggliness, and the "munchies." Do not drive or operate heavy machinery after consuming any Delta-9, whether from hemp or marijuana.
Under Section 10013 of the 2018 Farm Bill, "hemp" is defined as "the plant Cannabis sativa L. and any part of that plant, including the seeds thereof and all derivatives, extracts, cannabinoids, isomers, acids, salts, and salts of isomers, whether growing or not, with a delta-9 tetrahydrocannabinol concentration of not more than 0.3 percent on a dry weight basis." Therefore, our Delta 9 THC products are derived from Hemp are legal in all 50 states under the 2018 Farm Bill because: 1) they are derived from legal hemp; and 2) the products contain a "delta-9 tetrahydrocannabinol concentration of not more than 0.3 percent on a dry weight basis." Please note that this is the general status of Delta-9 legality as of the writing of this article.
Can I test positive for THC after using Delta 9?
Drug tests are designed to detect metabolites of THC. They were also developed in a time before the 2018 Farm Bill. Unfortunately, a drug test will not see if a metabolite was used to break down federally legal hemp-derived Delta-9 THC or Delta-9 THC from marijuana. It is best to avoid consuming any products containing hemp-derived cannabinoids if there's a drug test in the near future.